Win-Win: where Suppliers and Telcos Align.
70,000+ telco decision-makers rely on us for unrivalled insights. Every day, we give account teams and marketers the platforms and tools to better understand, reach and engage leading CSPs. Our unmatched, insight-driven sales enablement and ABM solutions influence over $200bn of telecoms spend annually.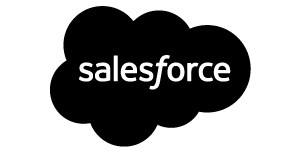 Trusted for over 20 years.
Our insight and expertise support the biggest and most ambitious players.
World-class NPS of 70+.
Consistently top-rated across the communications ecosystem - by telcos and suppliers.
The insights about Vodafone's plans, what it means for them and the industry, the analysis from the authors of the report. The level of insight and visibility of people movements. Sometimes weeks or months before Vodafone makes them public!
The information is excellent.
A lot of useful and important information to define our sales strategy.
I find your reports to be the most thorough and in-depth in the industry. There is no better source of information to stay current.
Given its popularity inside Vodafone, there is nothing like it if you want to raise your brand, visibility and to support growing business and relationships with Vodafone globally.
By sponsoring and using the 'Watch series' we grew our business with a global top-5 telco by over 250%. The best account marketing decision we ever made. Outstanding ROI when you need to be relevant to your big telco customer.
TelcoX: Find out what telcos really think of you as a supplier...
Get the exclusive TelcoX 2023 report now. 
TelcoX is the only EMEA research study that delivers CSP investment sentiments, CSP performance rankings, and the new TelcoX Brand Leadership Bullseye.  
Deep insight on what telco decision-makers and influencers think about their environment, suppliers, peers and priorities.